Spirited jewelry designs in Gold and Silver by Jessica Felix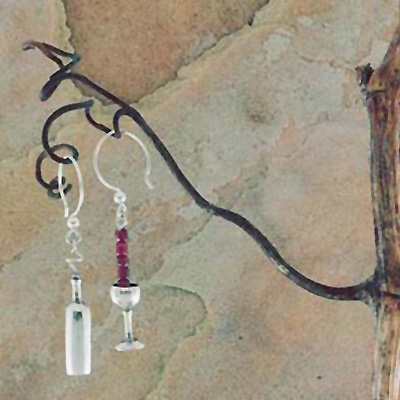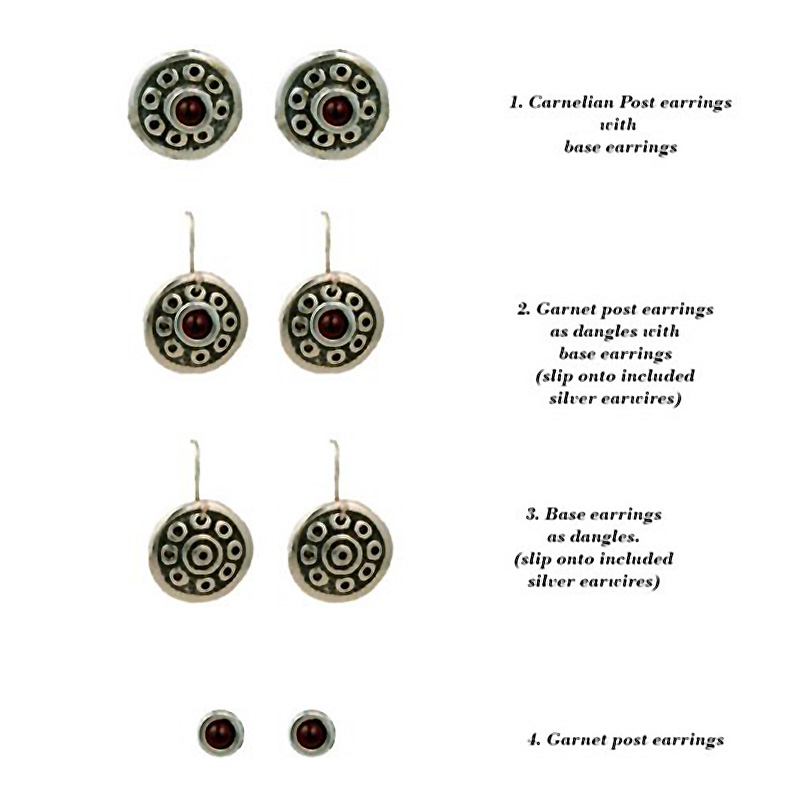 "I have always been fascinated by masks, even as a child. I've traveled and seen a lot, studied native images. I have a special feeling for how to transpose these images into jewelry. I believe in staying on my own path, even if it is different. I see concepts in nature and the arts and transform them into wearable art." says artist Jessica Felix. Inspired by the area she lives in, Jessica has also created the "Wine Designs" series, made especially for wine lovers.
"ART AND ALL THAT JAZZ" is a studio space in Healdsburg, CA, that incorporates the two passions of its owner, Jessica Felix – Art and Jazz. Visit her studio where she has a showroom of her artwork. Her Studio is open by appointment or on the 2nd Saturday of each month, May – December it is open to the public. Call 707 431-1265 or email info@artandallthatjazz.com.
Her Studio address is:
456 Moore Lane, behind Healdsburg City Hall off of North Street
At this time the website is being redesigned and should be up soon.We encourage you to visit often. We are adding new designs all the time. We sincerely hope you enjoy your online visit.
We will also be having special events, classes and more. Please sign up for our email newsletter.
Owner Jessica Felix is an artist, whose medium is jewelry, incorporating her two passions art and jazz into her designs, hence, Art and All that Jazz is title.
She creates what she calls "spirited art," specializing in images from indigenous cultures around the world. "I like to create things that make jewelry fun," she says. "Much of my work is in silver, and incorporates powerful shamanic images such as Alaskan masks, African musical instruments, Northwest Indian spirit images along with pieces inspired by Japanese, Mayan and Aztec cultures. Many of my designs are in the form of sculptural sterling silver whistles, with many varied tones." You can find a silver wolf whistle with a plaintive tone, a three-inch whistle of a raven on the back of a frog and many others. "It took me about three years to figure out how to do it. I don't think anyone else makes whistles like this!
"I love to interpret unusual images into jewelry. I have created several other designs using wine motifs, African musical instruments, musical motif's and more."
She also designs gold jewelry using unusual stones she has collected over the years.  Like much of her work, her gold jewelry is another extension of her passion to create individual improvised art. "I love to just sit down and see what comes out while I'm carving the wax. All my pieces are first carved in wax and then cast using the ancient technique of lost wax."
WHY JESSICA FELIX CREATED "ART AND ALL THAT JAZZ"…
In 1995, Jessica decided to open her own showcase and shop. Most galleries were becoming more and more conservative. "I felt I had to open a gallery of my own or risk compromising the integrity of my work. I also wanted people to he able to see all my work in one space, as I have created so many different styles." To her surprise she found a broad spectrum of people of all ages and lifestyles appreciated her work, and is very pleased her work has such broad appeal.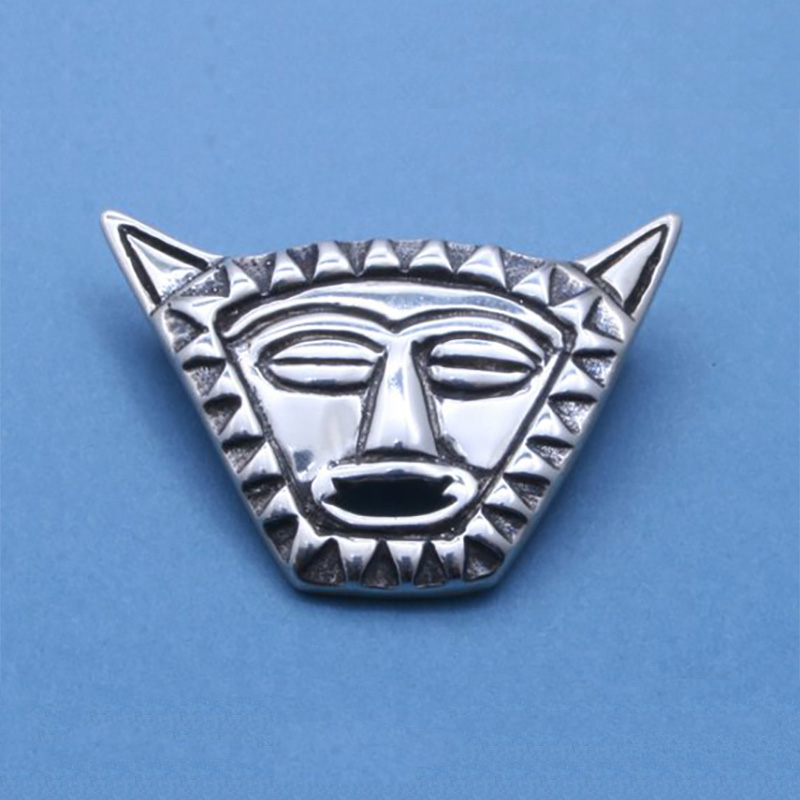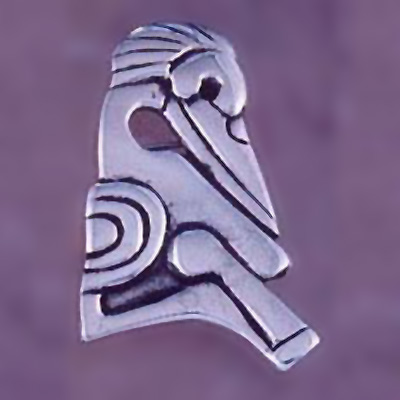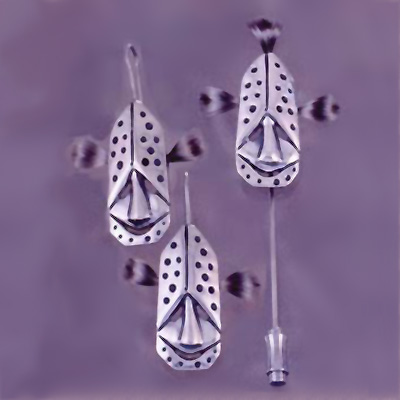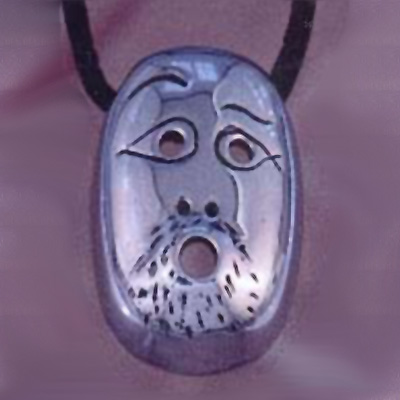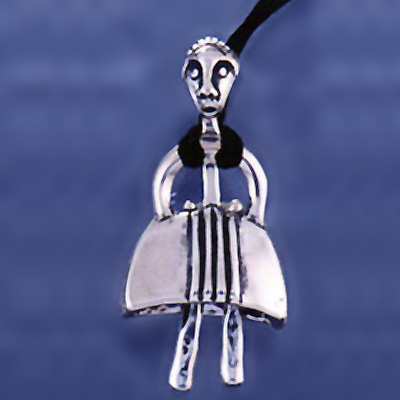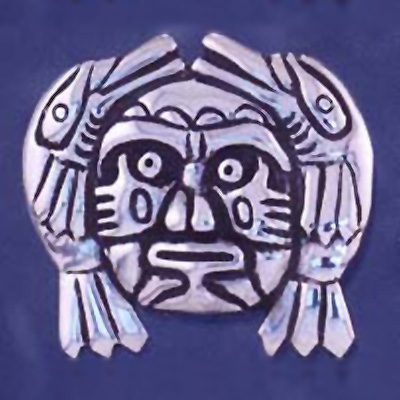 Pacific Northwest Coast Masks